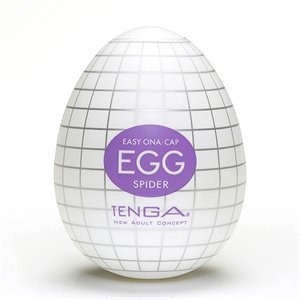 We've been chasing Tenga since we opened as it has constantly been the number one product we've been asked for.

Well we have opened the Tenga shop and plan to start adding the whole range of Tenga products in the near future.

Tenga for those men who are still very much in the traditional camp when it comes to solo pleasure is the premier male masturbation company in the world - Now that is a title! Their products started in the mind of a Japanese genius Koichi Matsumoto and have morphed into a sex industry juggernaut with a thousand copiers, but is still the original and best.

Tenga eggs are probably the most popular adding a new level of pleasure to your private moments. They have mainstreamed male sex toys and made them as acceptable and desirable as any vibrator or dildo. The range has expanded since to include the Flip Hole the Rolling Head and the Ultra Soft Tube all offering wonderfully enhanced masturbation experiences for men.

Sold in over 40 countries and over 12 million sold they are by far the biggest male sex toy on the planet and at last we can offer them to our loyal customers at our usual best in market prices and world class customer support.

We are presently stocking them now so we should have them all in stock by the time you read this meaning order today you'll have it tomorrow, sure where else would you get it?