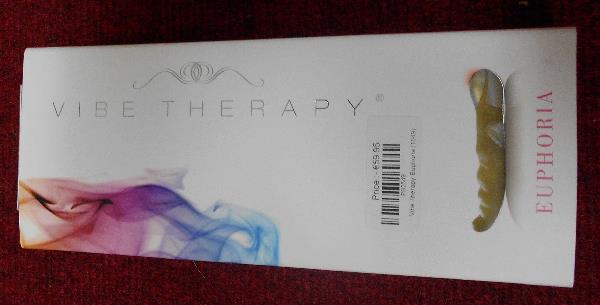 The Vibe Therapy Eurphoria comes in a real tasteful packaging.. Kind of wavy and flowery on the outside with a sleek graphic and font, very chic.

You can open the box up to check out the vibrator as it has a magnetic connector a little like a diary to let the customer have a look at the actual vibrator without touching it or breaking the seal of the packaging.
Anyway enough about the box, the vibrator I got was a deep pink and is about 11 inches long including the controls and the handle (is that the correct term?) You will use about 6 inches of it.

It is quite firm and totally covered in a velvety silicone. You'd know we're talking quality here as you sometimes find with cheap silicone toys there is a chemically smell on first opening but not here. It almost looks and feels like a beautiful massager.

Putting in the batteries is very easy, you'll need 2 x AA which aren't included. The silver slider on the back of the handle slides up and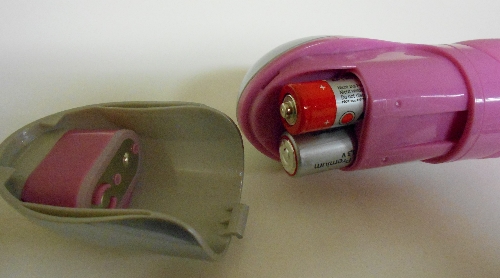 you put the batteries in as shown.

This really couldn't be easier to use as there are only 2 buttons. The on/off button and the other larger button to cycle through the different settings.

This isn't the most powerful vibrator on the market but it really is chic, and almost totally silent. You really can hardly hear it, I know nearly all vibrators claim to be whisper quiet but most aren't, well this definitely is.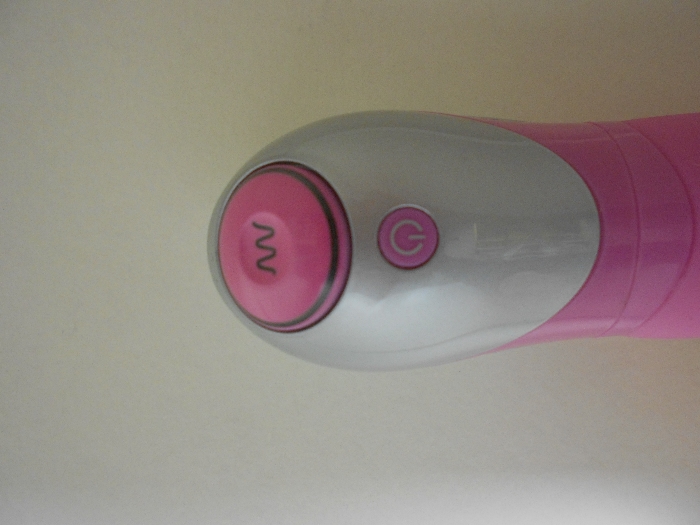 The Eurphoria is tapered and ribbed at the tip to deliver vibrations to the G-Spot and along the shaft, great as a penetrative vibrator or also as a massager.

It had plenty of power for me and the variety of vibrations really worked great for me. I loved to start low then move to pulse and finish on strong. It just really has a quality feel and solid build I don't reckon it'll break anytime soon. While using I found that the controls was really easy to use and changing it very simple which is exactly what you'd want mid play.

Because its water proof washing it was a snap too just a little warm soapy water and let it drip dry. My top tip is get a special bag for your toys or at least use sandwich bags to keep the hairs and dust off the silicone.

The Eurphoria is a fantastic vibrator I loved it from the first time I touched it. I'd never used a Vibe Therapy before but I will absolutely be trying more.

The only small gripe I'd have is if you are a power hound this might not be the one for you but for first timers with a little cash or those that like to buy a little quality this should be on your list. Get yours at PlayBlue here