At PlayBlue we are surrounded by Sex Toys day in day out. We literally have them dripping off shelves and stacked high in boxes. We Got to thinking in the office what are the best 5 sex toys and it got a little heated. Let's just say we didn't agree on the list exactly.
Well we compromised and we finally agreed on a list. We wanted to pick sex toys from a few different categories and based on the quality of the toy, price, and functions. He who shall remain nameless didn't want price as a factor but I argued that as a sex shop price for our customers is important and a cheaper toy that did the same job should rate higher, but let's not start that argument again hey Richie? opps nameless I forgot.
If we had audio on the site I'd now play a drum roll da dada da da
I've give you a quick run down here but to read the full story you should click on the guide we've added for posterity.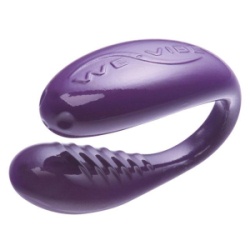 1 – We-Vibe 3
Simply a unique and wonderful sex toy that enhances your sex life no real arguments with this one.
2 – Ultimate Seven Hummer
Fantastic Rabbit wonderful price every function under the sun. It does everything well and doesn't break the bank.
3 – Shots 10 Speed Egg
Best Egg on the market bar none, waterproof, 10 different speeds, remote controlled from up-to 20 meters need we say more?
4 – Booty Beads 2
If you're a person for the tradesman's entrance then the Booty Beads 2 is for you. It calls itself the Ultimate Anal Toy and we agree (eventually!)
5 – FunFactory DeLight
Around a few years but still the last word in style, innovation and versatility. All built with German precision engineering.
I'm sure you don't agree with our list but you will agree they are all great sex toys, think you can do better? Send us your list in the comments.