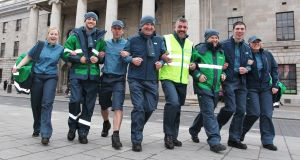 I'll be the first person to put my hand up and say that sometimes our packing has not be 100%. We have sometimes let ourselves down with the way we've packed our orders.
With the use of our courier bags has left some products a little unprotected. We've also sometimes trimmed packaging to make items fit but this is a thing of the past.

All orders are now double packed. Smaller orders are placed in plain brown strong bubble envelopes and then sealed inside the strong plastic courier bags. This ensures that all orders arrive in pristine condition and privacy is 100% double guaranteed. Also some customers have said while packing only with the courier bags they felt a person feeling the bag could figure out what was inside well this is now impossible because of the double packing.

Larger orders we'll box and with protective packaging.

We also have the An Post or Courier option. As standard now we will use the courier except for DVDs and really small light orders. You can of course request An Post if you'd prefer and unless it weighs an awful lot we'll send it with An Post. To use An Post just send us an email after you order with your order number and you're An Post request and we'll do our best.

We really do listen to our customers and how we pack our orders has been a sore point with some so we want to do better. With these changes we are sure you can shop in total confidence with PlayBlue. With an online sex shop it is not just our low prices and customer service that get people to shop with us it has to be the little things and the confidence that we will do everything we can to make shopping with PlayBlue a pleasure.