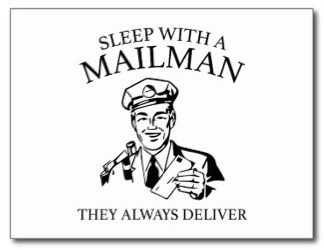 We have been working on our delivery system to get more and more parcels to our customers next day. We've changed to GLS couriers as our standard courier and it seems to have helped with delivery rates. Our stocking system has been souped up to include intelligent predictive purchasing which in effect means we kind of know what will be purchased and ensure we have it all in stock ready to go. This system is getting smarter all the time meaning that we very rarely are out of stock of an ordered product. In Ireland most online sex shops stock very little and will not deliver your order for a few days as them might actually be shipped from the UK but not with PlayBlue we stock over 3,500 SKU's meaning your order will be packed and shipped as soon as it arrives.
All this means we have had a great improvement on our next day dispatch rates which has risen to 97.4% in 2016. Or to put it another way about only 1 in 40 orders are not dispatched next day.
We want to be honest here, no online business no matter what they might claim is delivering 100% of parcels next day. We are constantly improving and we will strive to get as close to 100% as possible.
To guarantee delivery we have a few tips
Check the tracking code we send you.
Make sure your mobile is on
If in doubt ring the courier help desk on (01) 8606200 with your tracking code
If you are unlucky enough to be the 1 in 40 your parcel will be delivered in the next couple of days, very rarely more than 3 days and we can only apologise and strive to do even better next time. But there is always a solution for you.
If you just must have it and you are in the unlucky 2.6% then just call us on (056) 7723434 before 3:30pm and enquire about your order and ask can we offer an exchange to guarantee delivery. We will absolutely do anything we can to ensure we get your order out and the exchanges we offer will always be at least of the same value usually more.
PlayBlue knows how important getting your order on time is and we are doing absolutely everything we can to get your order out asap.
Just to be 100% clear our delivery schedule is obviously for working days only. Also our next day delivery is only with courier delivery, With An Post we do not guarantee you'll have it next day but An Post claim to deliver over 80% next day so the chances are good.
So to recap our courier arrives around 4pm every work day. All shipped orders when he arrives will be collected and delivered the next working day. Orders after 4pm will be packed but not collected until the following day.
Order before 3:30pm Mon-Thur and get your order the next day.
Order before 3:30pm Friday and get your order Monday.
Order Saturday or Sunday and the courier will collect Monday and deliver Tuesday.
Finally the tracking codes we send are actually activated by the courier when they arrive in the depot. So if the tracking code doesn't work it probably is because it hasn't been activated yet and will work later usually after 5pm.
For Full details of all our delivery options check them out.