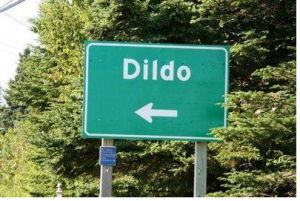 We think we've created something cool in PlayBlue. We have the quickest delivery in Ireland with 93% of orders shipped next day. We also have the best prices which we're constantly reviewing to keep them as low as we can and still make a profit.
We also believe in customer service. We really try our best to make our customers happy, of course we don't always succeed but we try our best and the vast majority of our customers leave happy.
We are kind of proud of PlayBlue but if you've been in a bricks and mortar sex shop recently you'll know they tend to be terrible places. Expensive, no selection, surly uninterested staff, it doesn't have to be this way.
PlayBlue took the plunge in January and bought our own sex shop in Kilkenny. We are in the process of changing it to match the PlayBlue principles of low prices, best selection and world class service. We have exactly the same prices in-store now as online.
Our shop is called Scandalous in the heart of Kilkenny city, its actually part of our warehouse now with our full selection of sex toys and lingerie available to walk-in customers.
The management of Scandalous have been operating a sex shop in Kilkenny since 1997 and know the business inside out. Kilkenny has been fortunate to have one of the best sex shops in Ireland and now as part of PlayBlue Scandalous can only get bigger and better serving Kilkenny and the South East with the best selection of sex toys available anywhere in Ireland.
Kilkenny gets its fair share of tourists and hen & stag parties and we hope that with Scandalous offering its unique sex shopping experience we can help put Kilkenny on the map for locals and visitors to Kilkenny looking for things to do.
If you are heading down to Kilkenny, Carlow, Waterford or even Wexford this summer we'd love you to pop in and say hello. Take a look at the full details of our new adult shop in Kilkenny.