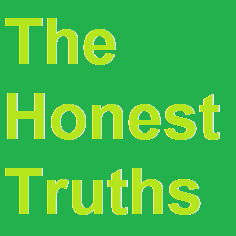 Recently I was delighted to notice one of our peers (don't like the word competitors as the growth of the industry helps us all) in the sex toy business in Ireland wanted to talk about "15 Honest Truths" about their business.
I was delighted to hear from them as they have gone quiet for a long while and I had begun to think they were gone.
Before I talk about the 15 Honest Truths in relation to PlayBlue I want to say I totally support the idea of an open discussion amongst the industry to give customers a fair view of the various offerings.
There are loads of companies selling dodgy Chinese knock offs as originals and loads of UK companies pretending to be Irish. This hurts us all as not only do we lose the sale but the customer is going to be very upset with the crappy sex toy they ended up with, possibly putting them off sex toys for a long while.
So I will answer the "15 Honest Truths" about PlayBlue
PlayBlue is 100% Irish Owned and operated.

We are the No 1 Irish Sex Shop as ranked by number of sales. PlayBlue is the best at many things and we strive to be the best at everything.

PlayBlue is constantly in change with prices, services, new products under constant review.

We have access to thousands of products we don't stock so if you have a request just ask!

Nothing will surprise or shock us after years in the industry, we are totally 100% discreet.

All our products come directly from the manufacturer or from reputable licensed wholesalers, no dodgy knock offs here.

We do believe in our maxim of the Happy Customer Happy Life. We will always treat our customers fairly.

PlayBlue is our focus and PlayBlue is its customers.

We lose sleep on ways to improve, we are always looking for that added little advantage.

We are suckers for a bargain and have been known to pack the stores with 1000's of a special offer that has not always worked out!

Running an online business is not an upward trajectory all the time and needs constant daily work, it is no easy way to make money!

We only ship what we stock, we never drop ship meaning we are always the fastest delivery.

We are a small highly IT optimised team meaning our costs are low which we are happy to pass on to you.

Our goal is to be much bigger but see ourselves like Amazon offer the lowest prices and best service we can. Customer First!

We want to build the best adult store in the world - in Ireland!

By the way Avril congratulations on the baby boy and welcome back!