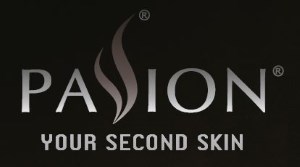 It really is a bit of a case of feast or famine around here when it comes to lingerie. We had a number of great partners in the past who we've been let down by and have in recent times had slim pickings when it came lingerie because we will only stock lingerie of high quality and great prices we are not interested in cheap tat or overpriced lingerie.
Well in the last couple of months we signed on with Eve's Night a great lingerie partner and they have been selling really well and we're delighted with them. The first big load we got off them has almost sold out and a new shipment is due to arrive this week to restock. So make sure to check them out later in the week as these will probably sell just as well.
We also have just signed up to Passion Lingerie a high quality european brand with all their lingerie made in the EU, mainly Italy so the quality is really there.
They have a fantastic range of bodystockings at really competitive prices and they're really unique and super high quality.
Their lingerie range is extensive and we've started off with a hand-picked selection of about 30 items that all come in sizes from 8-20 and are very reasonably priced.
From a presentation point of view their packaging is also first class with very stylish boxes which will always make a great first impression.
We're delighted to have this new range and with Eve's Night and Leg Avenue and our Kitten and Zeus ranges we are sure to have a sexy little number to match your needs. If you want a bit of a naughty sexy bedroom treat then you've come to the right store.