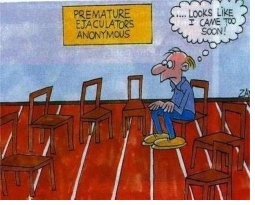 At PlayBlue I don't think we could come any quicker!
We think we almost have this delivery lark cracked. With our shiny new website have come a few great improvements. The big one is we show stock amounts with the orders and sell exclusively from stock.
We launched our new website 10 days ago and have shipped every single order same or next day. Our goal of shipping 100% of orders same or next day is becoming a reality. Every single order (and there has been hundreds) has shipped the same day.
This now means if you order before 4pm any business day we will ship your order that day and it will be collected by the courier that day and delivered the next business day. This is the fastest you can get a sex toy. It literally is Order Today, Play Tomorrow.
Order a vibrator off us a 3pm and the next morning a courier will be knocking on your door with your new sexy delivery.
If you order after 4pm the courier will probably already have collected so your order will be packed and shipped but the courier will not collect it until the following business day.
Sometimes even in the sex toy industry it is better to come quickly and we can now guarantee there is no quicker way to get a sex toy delivered in Ireland than with PlayBlue.
We still have all the same delivery options our standard being GLS Courier which is a tracked next day 32 County delivery service. We also offer, An Post, Parcel Motel, GLS Pickup and Kilkenny Collect if you want to read about all the delivery options check them out here.
If you have another delivery option you want to use like ParcelConnect etc no problem we will ship it anywhere that is convenient for you.
Our PlayBlue guarantee is if in the highly unlikely but inevitable situation we can't ship an order we promise to call you that day and either offer to ship a similiar item of at least the same value that day or tell you when we expect to be able to ship your order. At most we will be talking a day or two but our goal is for this to almost never happen but of course even at PlayBlue we are human.
We have been ramping up stock to cater for this new reality of shipping every order before 4pm same day and every other order next day. This has also led to us adding 100's of new products to try to ensure we continue to have the best selection in the sex toy market so don't forget to checkout all our new shiny sex toys ready to go.