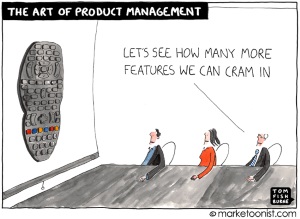 With our new shiny website released and flying we have the time now to get out all those great little improvements that make shopping on PlayBlue all the more enjoyable and easier to use. This is a really exciting time at PlayBlue as we ramp up the pace of improvements after all the ground work is done.
In the last week alone we have added over a 100 new sex toys in stock ready to go. From great new douche and enema toys, new pumps and cock rings, new bullets and bondage gear to a few great new Rocks Off toys that we are really excited about.
We also now show stock levels on products on each product page, if the product is available on our website it is available to ship, we carry EVERYTHING in stock. Since we launched the new website we have shipped 100% of orders straight away. No one can get your your sexy little goodies to you quicker than PlayBlue. This is unique in the Irish sex toy industry and we are proud to be able to offer your sex toys in stock ready to go. No drop shipping or 3-5 working day nonsense. Order and we ship straight away.
We also have added a new Live Search facility that makes the search bar really good at figuring out what you are looking for. A bit like the live Google bar it kind of predicts what you are looking for in real-time, it's really cool, try it out.
You will also notice on product pages now there is a set of "Also Brought" recommendations, these are products that customers brought who looked at the product you are looking at. This might give you some new ideas or even just let's you be a bit cheeky and see what other people (anonymously obviously) are buying too, it's fascinating to see what people buy and lets you learn off other peoples experience.
PlayBlue now also has a better live chat system on the website that allows us to support and help you in real time even better. Just click on the little tab in the bottom of every page to chat to us in real-time (during office hours) if you have a question.
I'm sure you will also have noticed the new product collection pages have a load of new super handy filtering options now too that make narrowing down PlayBlue's huge selection of sex toys really simple.
We have loads of new ideas to launch too and you can expect that we will be adding new sex toys much faster to the website as the new system we have makes this sooo much easier. If you have a special request of a product we don't have please let us know and we'll add it.
I'm sure I've forgotten loads but checkout the next website and let us know what you think?