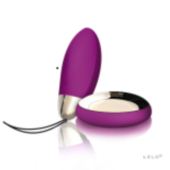 Lelo sex toys are the probably the most stylish sex toys you can buy at the moment. With their sleek Swedish styling and flawless smooth lines they are the perfect marriage of form and function all wrapped up to give you explosive pleasure.

Lelo do not seem to be a company to rest on their laurels as their ever expanding range seems to testify. Their recent additions are the Lelo Tiani and Lelo Oden which are an attempt to take a chunk of the Couple Sex Toys market recently dominated by the We-Vibe.

The Lelo Tiani and Oden employ all the usual Lelo styling with its most recent advances like the ground breaking SenseMotion control which enables the sex toys to be controlled wirelessly and without buttons by rolling and moving the little circular control. The Tiani works in much the same way as the We-Vibe but with the added bonus of the Lelo SenseMotion and a more aesthetic feel. The Lelo Oden is like a cock ring with a vibrator sprouting out of the side. Sounds strange but it is without doubt the most stylish couples sex toy you'll ever see.

Lelo have products for everyone with the likes of the Lelo Tor Cock Ring and the Lelo Billy helping to satisfy the man about the house. Well we are big fans of their products, which is why we've created a dedicated Lelo shop with all the products under the one roof. Whether it's our best-selling Lelo product the Lelo Gigi or one of Lelo insignia massagers like the Lelo Lyla remote massager love egg or the Lelo Alia, Lelo Soraya, Lelo Isla luxurious massagers. Lelo really has it all covered and we stock the lot at the lowest prices in Ireland. All backed with our incredible service and free delivery. Lelo has never been easier than at PlayBlue.