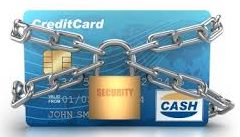 There are only really two real barriers to people buying online, the first one is delivery time & costs and the second one security.

On the first one we're kind of doing nearly all we can we have free delivery (over €20) and we dispatch nearly all our orders next day. But on the security issue we can only do so much and are dependent on others especially payment companies to do more.

The recent revelations at a number of Irish companies that they have lost credit card details from a number of customers can leave people wary and concerned about shopping online. For me this has shown the lax attitude a number of companies have had to this whole area in Ireland but you can rest assured that it can't happen at PlayBlue as we don't have the information to steal!

We have super secure servers but most importantly we don't actually hold any payment information at all.

When you buy with PlayBlue you have three options either PayPal, Realex or Cheque in the post. For both PayPal and Realex the actual payment occurs off the PlayBlue website on the payment processors websites, we never actually even see the credit card details at all. We don't need to know your credit card details and nor should we.

If you want to make a phone order with PlayBlue we do of course ask for payment details but these are never recorded and the payment is processed while you are on the phone.

If you are at all concerned about online payments I have a few tips

1) Use PayPal – They are probably the biggest payment processor in the world and have an easy to use system that offers guarantees to the merchant and the customer.

2) Check and double check the credit card statements to ensure only your authorised transactions are on the bill.

3) Only shop at websites which use off-site payment systems. No website needs to hold your payment details so don't give it to them.

4) Only shop with a website with a physical address you can visit, preferably in Ireland.

5) If still concerned call into the PlayBlue shop in person we don't bite or if you live too far away we gladly accept cheques and postal orders.

I'm not a person for too much security paranoia and with a few simple precautions shopping online is still the most convenient and cheapest way to go especially at PlayBlue.