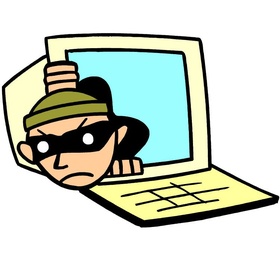 Shopping on the Internet is in my opinion 99.999% safe. You have the protection of the likes of PayPal or the Credit Card companies backing you which probably means that most of the risk is being taken by the retailer. Also with social media giving the consumer unprecedented power to shout out about poor service or con-artists it's never been easier to find the reputable retailers.
But saying that shopping with the wrong kind of retailer can leave you very disappointed. At PlayBlue we are constantly getting offers from suppliers which we almost laugh at now.
We get unknown online suppliers offering branded products at stupidly low prices. Try to investigate who they are and where they are it'll be very vague at best. These are just con-artists wasting our time. That old maxim of "If it looks too good to be true, it probably is" definitely holds true online.
Unfortunately there are many more dodgy retailers targeting the public. We see some shops online office prices which our wholesalers can't even match don't mind VAT and Shipping etc. I don't fancy your chances of it turning up!
Would you buy off a guy who pulled up beside you with a Rolex watch from his pocket he's selling for €20? These are the kind of people that have moved online.
Well you need to do exactly what I do with the cowboy suppliers. Look for answers to a few simple questions.
         1)      Can you get an actual full address for them?
         2)      Have they got a phone number you can call?
         3)      Is there a VAT number or Company number for the retailer?
         4)      Do they sell anything illegal into Ireland like Herbal Blue or Pills?
These are simple things to do and will take all of 2 minutes. But if a company you are trying to do business with fails these simple tests I'd worry about them and probably look elsewhere.
I know you can get your money back if you go the dispute method with the payment provider and win but it's a load of hassle you could do without and you'll be left at best with a wait to get your money back and still no products.
For the record I'll give you PlayBlue's answers to the above questions.
        1)      The address is PlayBlue Ltd, Unit 1, Pudding Lane, Kilkenny (come visit we're open for business)
        2)      Our phone number is (056) 772-3434 call us with any question.
        3)      Our VAT number is IE9830529F (You can check VAT numbers here try ours) and our Irish company number is 512997
        4)      Everything we sell is totally legal in Ireland and we'll never accept any cowboy suppliers.
For anyone old enough to remember Hill Street Blues - "Hey People, Let's be careful out there"