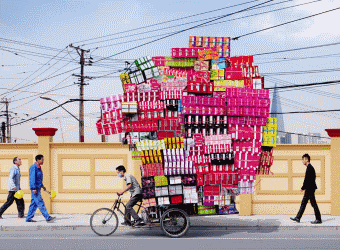 How quick will I get my delivery? This is probably the most common question we get. And for most people it comes as a very pleasant surprise when we can tell them how good our delivery system really is.
But it can be a little complicated with collection times, dispatch and are selection of delivery options. Let me outline the full delivery process with PlayBlue so you know exactly when you are going to get your delivery with PlayBlue.
94% Dispatched Next Day
We nearly always get the orders out next day at the latest so delivery might be a little faster than you are used to with other online companies.
We hold nearly everything in stock so we can ship as the orders come in. Sometimes though if you order a product that is temporarily out of stock there might be a delay of 2-3 days on your order but generally we ship over 94% in stock next day. It is only obscure items and we usually contact you to let you know.
How do I know if it is Shipped?
When we ship an order you will receive an email (please check your spam folder) and a TXT message if you gave us your mobile number. This email will have full tracking details if applicable and the full order details.
If you didn't receive a order confirmation email when you ordered the email address you gave us might be wrong or our emails are landing in your trash folder.
Shipped but Not Gone
We pack orders throughout the day including after the parcels have been collected by the courier or the post has gone. When we pack and 'ship' an order this is when the system sends the shipping email and TXT but if this is after the deliveries for the day it will not be collected by the deliverymen until the following day.
A little example to explain it, if you order at 1pm the order will be packed and shipped before the courier turns up so will be collected by the courier that day and you'll receive it the following business day. But if you order at 5pm the order might still be packed and shipped that day but won't be collected by the courier until the following day.
Delivery Options
On checkout you are presented with the choice of delivery options to choose from, let me explain how each work.
Next Day Courier
This is the standard delivery option and is free to orders over €20 and costs €4 for orders below €20. We use Fastway couriers and they deliver nationwide (32 counties) next business day. The courier collects the parcel from PlayBlue every business day between 2pm-4pm and scans the parcels. Once scanned the tracking code you received with the shipping email is activated. If you check the tracking code before it was activated you will can an error on the fastway website, this nearly always means that Fastway haven't actually collected your parcel yet.
This is by far the most popular shipping method and probably the safest and quickest. It is important though to ensure the shipping address is a place you will be during the day as the parcels need to be signed for and will only be delivered during the day. This can be a work address as are parcels are super discreet.
The courier will nearly always ring you before delivery to confirm shipping details and if you have any questions about delivery times or anything else your best bet might be to contact your local Fastway depot (www.fastway.ie) with your tracking code, but please wait until it is activated.
If the courier fails to deliver for 5 days the parcel will be sent back to us and we will contact you to rearrange delivery. To ensure timely delivery please keep your mobile phone on.
If you want to redirect the Parcel Fastway will not be able to do this in most cases so please make sure the address is one you can collect from.
An Post
This is another commonly used option and handy if you are not at home during the day. The parcels will be shipped in normal post and we can't guarantee when they will be delivered but nearly 80% are delivered next day.
If you are not home the postman will leave a calling card with details on how and where you can collect your order. If the order is not then collected for 5 days it will be sent back to PlayBlue. When we receive it we will contact you to rearrange delivery.
Using An Post is more expensive for us generally and includes more staff time to bring parcels to the Post Office so we charge a surcharge of €1 for An Post deliveries. So orders under €20 cost €5 and over €20 cost €1.
Parcel Motel
Parcel Motel is an option where by orders are shipped using An Post (so the same €1 surcharge applies) to the Parcel Motel depot. Parcel Motel then ship the order to your local Parcel Motel Pickup point where you can collect your order at your convenience.
This is great for discreet deliveries or deliveries when you are not home. You need a Parcel Motel account and the shipping address you use needs to be the standard Parcel Motel address with your PMID number e.g. John Ryan PMID, Unit 5 Mygan Park, Jamestown Rd, Finglas East, Dublin 11.
We have no control of Parcels in Parcel motel and can't track them but Parcel Motel have a tracking system, we just send the Parcel using An Post.
Fastway Depot Collect
This option is similar to Parcel Motel but you don't need a Parcel Motel account and costs you nothing extra. You enter your shipping address as normal and the delivery will be shipped to the nearest Fastway Depot to this address. The full list of Fastway Depots are available on their website www.fastway.ie. You will need to bring your tracking code which you get on the shipping email to collect.
Kilkenny Collect
This option is free for all orders with no minimum order amount but is probably only convenient for addresses local to PlayBlue. Once you receive the shipping email your order is discreetly packed and available for collection in store at PlayBlue, you will just need to bring some ID to collect.
You never know when you are in store you might spot a bargain.
When Will it arrive?
All our delivery options except Kilkenny Collect are business days only. Orders before 2pm on a business day will generally ship the same day and you'll have you should have your order the next business day. Orders placed after 2pm will generally be collected the following day so will not arrive until the day after, simple huh?
Let me give you a couple of examples to help explain it a little better. Sorry if this sounds like a Maths class from School but it really isn't too complicated.
         If you order at 1pm on Tuesday you should get your order Wednesday.
         If you order 6pm on Tuesday it might 'ship' Tuesday but won't be collected until the following day Wednesday so you won't get it until Thursday.
         If you order at 11am Friday you will get it the next business day i.e. Monday.
         If you order 1pm on Saturday it won't be collected until Monday so you'll have it Tuesday.
 This is great in practice but of course bank holiday's and Christmas etc. can mess with the delivery schedule a bit but don't worry we'll keep you informed.
Any Questions?
If we haven't answered your question please contact us or check out our deliveries page.