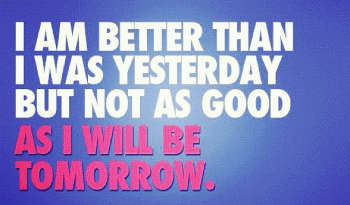 Our goal is to make shopping with PlayBlue so easy you won't think of going anywhere else.
We already have the lowest prices, fastest most discreet delivery, incredible service, Widest selection and we have a walk in shop too where you can collect and see all the products we sell.
But at PlayBlue we struggle with the concept of enough and are always looking to improve and get better but to be perfectly honest it's getting harder and harder.
PlayBlue has been growing like a weed and we know it's because we strive to be the best and never settle but constantly move forward. This rapid growth has made improving everything we do more important than ever to satisfy our growing customer base. We are looking for where we can improve all the time and wanted to ask our customers for ideas.
We have all the obvious covered :-
Prices - We don't joke when we talk about reviewing our prices, they are under constant review and we have even written our own software to help us automatically manage prices too to make sure prices are slashed as low as we can make them.
We don't price match or compare to our competition we just make everything as cheap as we can and let the rest try to price match us if they can.
Rest assured if we can make a product cheaper we do. We are fanatics about efficiency to ensure our cost base is the lowest in the industry and every penny of this saving is passed on. We know the industry and I can tell you 100% fact our margins are the lowest anywhere allowing us to make our prices the lowest. When we make a saving anywhere we slash prices.
Delivery - We deliver over 95% order next day (I know it's not 100% but we're getting there). We also moved to GLS to improve our delivery efficiency and  customer service which we think has really improved here. Our packing is the best in the industry, we double pack every order for extra security and discretion.
To cater to all our customer we have a selection of delivery options from An Post, Parcel Motel, Depot Pickup and Courier.
We have a few ideas to make delivery even better and might have a few surprises this year but it's all a bit top secret at the moment.
Products Selection - We have attended a number of trade shows this year all over Europe and intend continuing this to get the widest selection of products and new trends on PlayBlue as we can. Since October alone we have added Nalone, Saxenfelt, PlayBlue Lube, and a full selection of FunFactory. The pace of adding new products is going to continue. You can be sure that we will have all the best products, and if we don't we can get it.
Customer Service - We are kind of proud of our customer service. We do it in a very local Irish way. If you have a problem, question whatever you can email us (We will respond), Call us and speak to a real live person who will really try to help and cares. You can Chat to us online using the chat widget at the bottom of each page (we are not always online but try our best). Of course unlike most of the competition you can also call in too and just speak to us.
Our primary focus around any customer problem is "Just make things Right", then we fix the problem so it never happens again. I know customer service in Ireland can be a little underwhelming sometimes but I guarantee we are really here to help and feedback is something we really appreciate.
Anything Else?
We have a few ideas we are cooking up that we believe will make PlayBlue even more compelling and when we launch any of them don't worry we won't be shy shouting about it.
If you have any ideas or suggestions we'd love to hear them, just contact us.