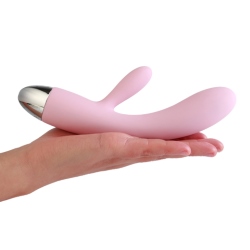 We had a flying visit over to the UK last week to our main suppliers. I'm sure they see us as Dr Death pulling up to the door as we arrive.
"Fecking hell these two Paddies over shouting over prices for the next 3 hours!!!!"
Well I must admit there was a bit of that but we'll never apologise for it. One of our primary focuses is to get the lowest prices for the products we sell to our customers and every penny we get off makes us cheaper and better value it's a win/win.
But it was much more than a shouting match. Well for a start we had lunch with one and dinner with another which were both very nice. A highlight was dinner out in Brighton which is a lovely city which I'd never been before and based on our flying visit will definitely visit again. Richie got to "play" with the BMW we hired, must admit I'm not a car person, I'm an A to B guy but sure Richie loved it.
We also saw loads of products we don't stock which we really liked so have been slowly adding since. You will notice over the next few weeks loads of new products popping up on the website and we have loads more to add.
To mention a few, we have added a new brand of Rechargeable Vibrators which we think look great. The Svakom Amy and Alice at the higher end, whisper quiet, luxury silicone, gorgeous Lelo-esque styling I think should be a hit. Then we also have new Yes organics lubes for those who like to feel the best or the Loving Joy Pearl Rechargeable Rabbit a fantastic mid range rechargeable at only €43!!!!
Rechargeable seems to be where vibrators are going. What used to only be on the latest high vibes is now popping up on nearly all new mid-range too so we decided (belatedly) to create a Rechargeable Vibrators category so you can check them all out side by side.
We have a new high end Bondage brand called Bound that we are getting together and will release soon. Made from 100% real leather built to last and look great doing it should be a great addition.
There is loads more I haven't mentioned so keep a good look out and you'll see the new sex toys popping up. Finally we have also sourced a few great products for Newsletter special offers which we will be releasing over the next few weeks too so if you are not signed up do it now.