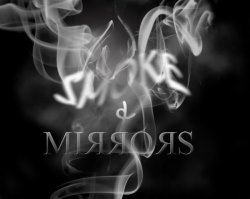 The Sex Toys trade is like any other business. There are those like PlayBlue who try to get products at the cheapest price possible make a little margin for themselves and then sell them on at a fair price combined with great delivery and service. No messing no fuss.

Then there are others who love to cloud the issue and pretend they are a "Premium" brand or are supplying something more. A great example of this is the whole Body-Safe only type sex shop.

This is the biggest smoke and mirrors job in the industry. It is true about 10-15 years ago many of the cheaper sex toys produced had possibly harmful chemicals used in their production but this has totally ceased in all branded sex toys. The only place you are going to see these kinds of products is in super cheap copies or cheap "own brand" labels.

If you purchase from a recognised brand like Rocks Off, Lelo, Odecco, We-Vibe, Toy Joy, Loving Joy, Tenga, Vibe Therapy, Fetish Fantasy, Doc Johnson, California Exotics, Nasstoys etc etc to name but a few you can be 100% sure that the toys and products on offer are totally 100% body safe.

Some shops like to trade on this as if it is something special and then feel they can charge a premium price because they are stating the damp obvious.
It'd be like Tesco offering Baked Bean at an inflated price because they are in a specially air controlled metal moulded container for enhanced freshness or as normal people call it a tin.

So don't get fooled by this Body Safe nonsense, I can guarantee that every product PlayBlue sell is from reputable manufacturers, we don't do "own brand toys" and all toys come directly from either the manufacturers themselves or from one of Europe's biggest wholesalers. This makes sure we don't deal in knock offs and everything is exactly as it says on the box. Enjoy