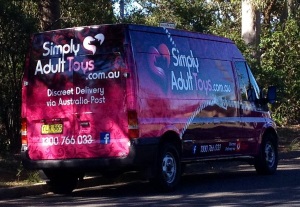 The biggest concern we get from customers ordering from us is "Are we Discreet?" It is by far the most common checkout question, email support question, phone support question and chat question we get. Now in the sex toy industry especially in Ireland if you are not discreet you are gone. Being discreet and protecting customer privacy is our No 1 concern.
We are the only sex shop delivering to Irish addresses that double packs every order. We pack the products in sealed brown bubble mailers then wrap that parcel in a nondescript strong plastic weather-proof mailer. This is a twofold benefit for the customer, first the extra layer of packaging ensures that the courier even if they wanted too couldn't guess the contents. The main benefit is that the products are doubly protected from prying eyes and from being damaged in transit.
We also pack all fluids like lubes and creams in a separate clip loc plastic bag in the package to ensure that any damage and leakage during transit will not destroy the products or the packaging.
We have detailed pages on the website outlining the near paranoid lengths we go to ensure your privacy in our delivery and want to guarantee you this is covered and a video showing the process - Discreet Delivery & Billing
We have a couple of other advantages over foreign companies delivering to Irish addresses
We NEVER have to make a customs declaration on the package contents and as our parcels never leave the Country are never subject to customs checks.

We only use Irish Couriers or An Post so less hands will have touched your package meaning much less chance of damage.

Our Next Day Delivery is impossible for companies outside of Ireland so you get your products not only safer but quicker too.

Returns are Free with PlayBlue using Parcel Motel. We are the only sex toy company offering free returns to Irish customers.
Our efforts to be discreet don't just stop there. We offer multiple pickup options like Parcel Motel, Parcel Connect, Depot Collect which means your parcel doesn't even have to be delivered to your home address if you prefer.
Finally your billing is also discreet. If you pay with PayPal the line on your statement will read PAYPAL * PB Ltd. If you pay with your card directly (we use SagePay to process payments and never actually see your card details) the statement will read PB Ltd.
When you order from PlayBlue we understand you are placing your trust and guarantee this is very important to us. We are here for the long haul and want you to be delighted with your PlayBlue experience and shop with us again.