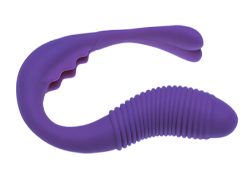 The change in this industry over the last 5 years has been incredible, but go into any Irish high street sex shop (except ours of course) and you'd never think it has moved on at all.
The pure variety of vibrators available now is literally staggering.
We've had loads of women tell us Vibrators just don't work for me based on a single experience with probably a cheap 90's whinny vibrator. When we show and talk about the selections of sensations now on offer it is a real eye opener.
From the power beasts like the Doxy to the little clitoris suction devices like the Satisfier and everything in between if you've dreamt it, we sell it and we sell a load more you haven't even thought of yet.
There has also been a flood of couple vibrators since the launch of the We-Vibe a few years back which are a totally unique experience and is helping move the mindset of the vibrator as something to be used for masturbation or on your own to a more inclusive and normal part of a good fulfilling sex life.
Vibrators are great used in foreplay and as an extra stimulation during sex and can now with remote devices and internet controlled devices be used as teasers on a night out or as great erotic enablers for phone or skype sex.
Everyone is different and we urge you to try a few different types of vibrator and don't judge them all based on a single one. I can guarantee you there are vibrators you won't like and will not work for you, but I can also guarantee you we have some that with blow your mind.
I'm going to reiterate the usual advice I give, first-times or people who have no clue, go small, not too dear and generic a simple rabbit maybe.
If you are trying a new type of vibrator don't splash out on the top of the range and give it a few goes don't give up after one session. Finally make sure you include your partner in vibrator fun. Oh and never forget the lube.
Here are three vibrators that you might like to checkout to spice it up a bit.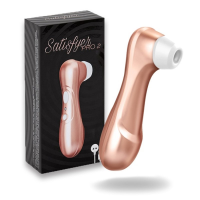 Satisfier Pro 2 - A fantastic little suction vibe that if you need a little extra clitoral stimulation this will work for you. A word of warning this is intense and unlike any other vibrator, It does one thing suck you clitoris really really well but little else, but when you are this good at it why branch out?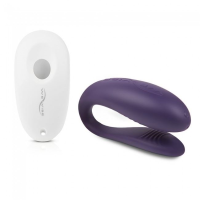 We-Vibe Unite- Not super cheap but for a We-Vibe an absolute bargain. This is another unique one, you wear it during sex and it vibrators against the clitoris, G-Spot and the shaft of the penis. It can be used as a fantastic solo remote controlled vibrator too of course but it really is something you gotta try.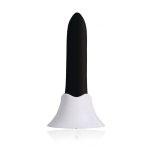 Loving Joy Power Bullet - Might look all very normal and you think rechargeable that's great, but then you switch it on and the power on offer here is sometimes a little frightening. It is super versatile too vaginal, clitoral, anal, him, her, nipples...I could go on. Great for foreplay and also great if you need a little extra clitoral sensations to get you there during sex.
Look vibrators are getting better and better and the variety is exploding, no rules, no judgement for him or her just spread your wings a bit and if you have a hiccup try again or something else you won't be sorry you did when you find the right one.