We get offered new products all the time and are usually happy to try them out to see how they go but its rare we see something that really blows us away. Don't get me wrong we have some fabulous products and the standard of new sex toys on the market is rocketing.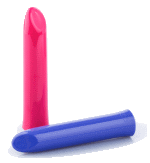 But most of this is incremental improvements on something we've had before so you kind of don't get too excited about it.
Well today we had another visit from a sales rep this time he was from We-Vibe and he showed us the new products that they are launching. They really have to be seen to be believed!
The first one is the all new We-Vibe Tango on first impressions I thought it was a simple bullet.
"We have them and at half the price in Rocks Off"
"Ah but this one is more than twice as good" he says - heard that before.
He then switched it on and it would literally send vibrations up through your arm. Of course being We-Vibe which is definitely a premium brand it is high quality all the way rechargeable, totally waterproof, 100% absolutely body-safe, whisper quiet and built to last.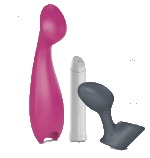 There is also a We-Vibe Tango Pleasure Mate Collection which builds on this incredible bullet with a G-Spot Silicone sleeve and Anal Sleeve to allow you both explore what this incredible little bullet can do.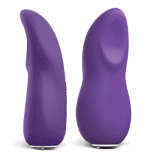 Their final new product is the all new We-Vibe Touch. It is again based on the tango bullet which means it has all the advantages we talked about above and is combined with a massager silicone sleeve making it probably the best Clitoral Vibrator you can buy.
The We-Vibe brand has been built on the brilliance and innovation of the We-Vibe Couples Vibrator but with these Tango and Touch products they really are best in class and set to explode in popularity. We are totally excited about these new products and can't wait to hear the reactions of our customers. So form an orderly queue and get yours today.