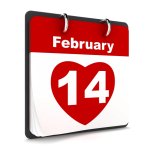 It may seem a bit mad to even mention Valentine's Day now with the dead Christmas tree still rotting in the back garden but would you believe it's only 4 weeks away.
Now you can pop don't to the local shops and buy the usual card and flowers in the dirty rush of the day or with a little bit of thought and planning you can leave it all up to us to ensure you have a Valentine with a little erotic twist.
At PlayBlue we want to make this Valentine's a little different with fantastic gift ideas that will ensure you have a memorable day mostly spent in bed!
With our free next day delivery it really couldn't be easier.
We have a huge range of gifts from the novelty items to luxury sex toys that are sure to excite and delight.
Our specially designed hand-picked gift sets make for a special gift. Delivered gift wrapped with ribbon and flower petals in a striking metallic pillow box our gifts set will wow that special someone.
With selections for Him or Her or maybe just break with tradition and buy a gift for Couples you can both enjoy.
Our novelty selection will add a little erotic humour to the day with the likes of Candy G-Strings, Romantic Chocolate Willy Roulette and loads more you will definitely find something to get the day off to a flying start.
So yes I know the Christmas hangover is just wearing off but you need to get in gear and grab your PlayBlue Valentine delight in plenty time for the big day!